We had such a great experience at Musikfest. Did you see our write-ups
here
and
here
? We had such a great time on stage and backstage.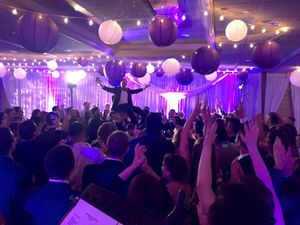 We kicked off our fall wedding season with Rachel and Greg's wedding on August 29th in Philadelphia at the Sheraton University City. The staff down there was 
fabulous, and they decorated the hotel ballroom beautifully and totally transformed it!
Then, just this past weekend, on September 26th, we were thrilled to participate in Beki & Jake's wedding at The Country Garden in Lehigh Township. Jake's Mom did an amazing job decorating the facility, and Beki had friends make her cake (which was lovely and delicious), plus homemade pie and lots of delicious treats. We have three more weddings coming up in the next two weeks and we've got several weddings booked for 2016 already!